Mejores juegos de NES: votación final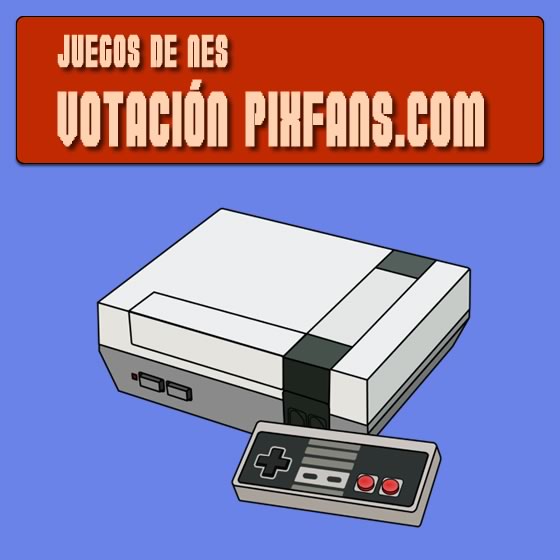 Por fin están de vuelta nuestras votaciones, con la ronda final para elegir a los mejores juegos de la legendaria NES, la 8 bits de Nintendo. Después de vuestras votaciones, que nos dejaron nada menos que 211 títulos diferentes y más de 8.000 puntos en votos, tenemos los 20 finalistas entre los que tendréis que elegir vuestros favoritos en esta votación final.
A continuación os dejo una pequeña semblanza de cada uno de estos juegos, para recordároslos o bien que los descubráis. Están ordenados alfabéticamente, no por los puntos conseguidos en la primera votación. Esperamos vuestros votos para sumar otra interesante lista a nuestros tops de Super Nintendo, Mega Drive, PlayStation y Nintendo 64.
Batman

El superhéroe de DC Comics llegó a la NES en 1989 de la mano de Sunsoft, con un extraordinario plataformas al final del cual nos esperaba el malvado Joker. Batman contaba con la habilidad de escalar paredes, y también con un buen puñado de sus típicos accesorios, lo que aportaba una notable variedad al juego.
Battletoads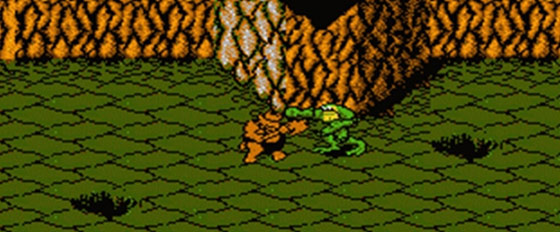 Ha pasado a la historia como uno de los juegos más difíciles de todos los tiempos, pero también como uno de los grandes de la NES, y uno de los primeros grande juegos de Rare. Un beat'em up variado y con mucho sentido del humor que vio la luz en 1991.
Castlevania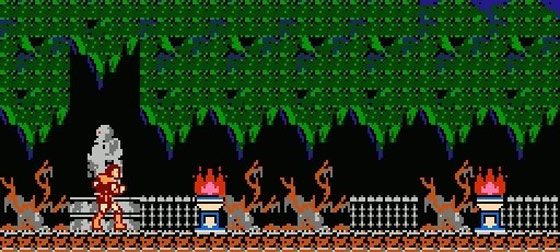 El juego con el que se inició la leyenda de los Belmont en los videojuegos en 1986. Un plataformas creado por Konami cuyo protagonista, Simon, se introducía en el lúgubre castillo de Drácula, látigo en mano, para desbaratar los planes del diabólico conde. Con unos gráficos muy trabajados y una banda sonora de lujo, este juego abrió el camino del éxito para un nombre que se haría leyenda.
Castlevania III: Dracula's Curse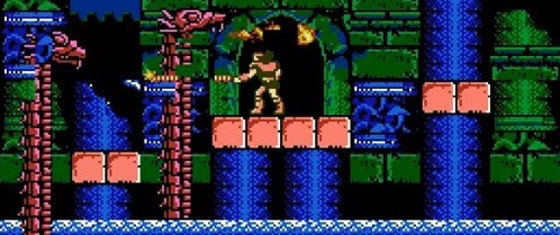 La segunda parte no logró clasificarse para esta exigente lista, pero sí lo hizo la tercera, el último juego de la saga en aparecer para NES, en 1989. Con varios personajes jugables encabezados por Trevor Belmont y diferentes rutas por las que ir, resultaba menos lineal y más complejo que la primera parte. No obstante, mantenía su exquisita jugabilidad y su tenebrosa banda sonora.
Contra / Probotector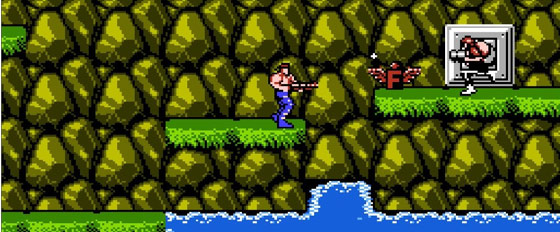 Uno de los arcades más famosos de Konami en los años 80 fue traslado a la NES con gran acierto en 1988 convirtiéndose en uno de los grandes juegos de acción de la consola de Nintendo. Una experiencia tan difícil como adictiva, que además podíamos disfrutar en compañía de un amigo.
Double Dragon II: The Revenge

El género de los beat'em up estaba de dulce en los ochenta, y uno de sus más grandes exponentes fue la saga Double Dragon, de Technos. Su segunda parte para NES (1988) se situó muy por encima de la primera porque, entre otras cosas, permitía jugar en cooperativo, y además ofrecía muchos más niveles y enemigos que la versión arcade, junto con nuevas secuencias para profundizar en el argumento.
Duck Tales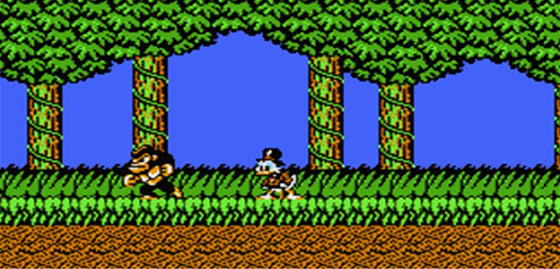 El juego más vendido de Capcom en la NES, algo que, teniendo en cuenta los Mega Man, es un mérito más que notable. Protagonizado por el Tío Gilito, este plataformas tremendamente jugable lanzado en 1989 se hizo un hueco entre los juegos favoritos de los poseedores de la 8 bits.
Final Fantasy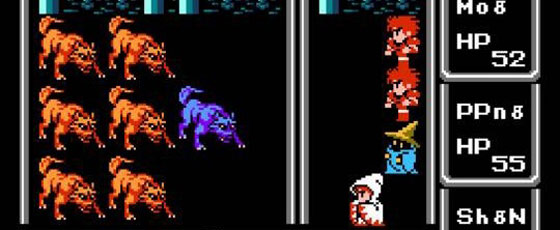 Ya perdemos la cuenta del número de episodios que esta saga ha tenido, pero todo empezó en la NES (o más bien habría que decir Famicom) en 1987, con uno de los RPG's más influyentes de la historia, y que contribuyó en buena medida a definir este género. Con una enorme duración, un argumento muy trabajado y unas posibilidades sorprendentes en los combates por turnos, Final Fantasy fue uno de los grandes de esta consola, aunque nunca llegó a Europa.
Kirby's Adventure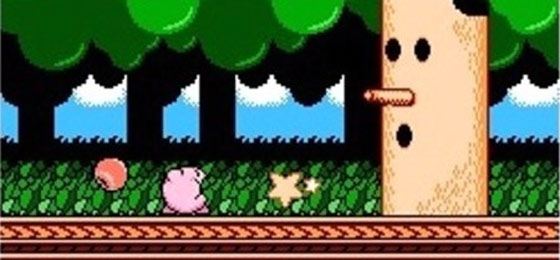 El debut de Kirby se produjo en Game Boy en 1992, pero dado su éxito Nintendo lanzó al año siguiente un juego de su nuevo personaje para una NES que ya estaba dando sus últimos coletazos. A diferencia del juego original, en Kirby's Adventure contábamos con la posibilidad de absorber las técnicas de los enemigos, la que desde entonces sería la seña de identidad de Kirby y una de las posibilidades más geniales de este juego, que exprimió la potencia de NES como pocos.
Legend of Zelda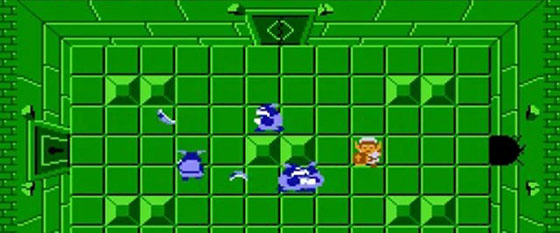 En 1986 Nintendo volvió a revolucionar el sector con una aventura como nunca antes se había visto en una consola. Gracias a su batería se podía guardar la partida sin necesidad de passwords. Además, presentaba un enorme mundo abierto y gran cantidad de puzles y enemigos que lo convirtieron en una grandiosa experiencia.
Mega Man 2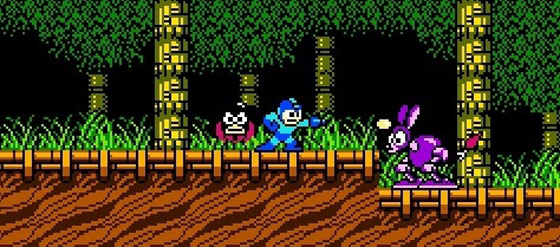 Tras el éxito de Mega Man, lanzado por Capcom en 1987, un año después veía la luz su segunda parte, que mejoró notablemente la exitosa fórmula de plataformas y acción que tanto había gustado de su predecesor. Nació así un juego exigente, largo, con montones de enemigos y armas para el protagonista, así como un apartado técnico excelente.
Mega Man 3

Y dos años después llegaba la tercera parte, la segunda que ha logrado clasificarse para la segunda ronda de los seis juegos de la mascota de Capcom que vieron la luz en la consola de Nintendo. La mecánica era la misma, pero los nuevos niveles, jefes y armas volvieron a dar una vuelta de tuerca que invitó a los fans a repetir experiencia en 1990.
Metroid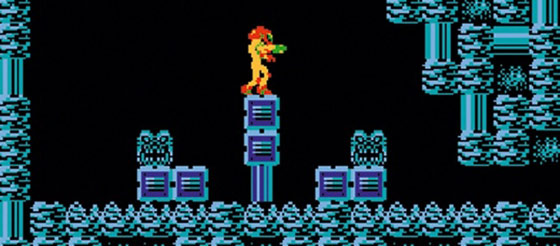 Otra de las grandes sagas de Nintendo que debutó en NES fue Metroid, en 1986, planteando una atractiva mezcla entre plataformas y aventura, un desarrollo profundo y exigente en un mapeado enorme que recorrer una y otra vez mientras obteníamos los objetos con los que poder alcanzar nuevas zonas.
Ninja Gaiden

Otra de las grandes sagas que debutaron en la exitosa 8 bits de Nintendo fue Ninja Gaiden, de Tecmo, que lo hizo en 1989 con un plataformas cuyo protagonista poseía habilidades como trepar paredes, usar su espada, lanzar shurikens e incluso protegerse con unas bolas de fuego. Además de por su gran calidad, fue un juego famoso por su elevado nivel de dificultad.
Ninja Gaiden 2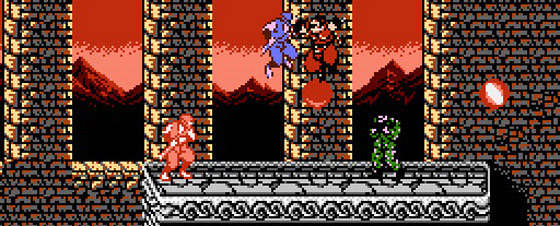 Solo un año (1990) tardó Ryo Hayabusa en volver a la NES con sus habilidades ninjas mejoradas, especialmente gracias a nuevas técnicas que le permitían incluso dividirse en copias de sí mismo. La dificultad se mantuvo muy alta, y el juego supuso una notable mejora en gráficos y jugabilidad , aunque no en argumento, más típico que el de la primera parte.
Punch Out!

Lanzado en los salones recreativos en 1984, el que probablemente sea el videojuego de boxeo más famoso de la historia vio la luz en la NES en 1987. Con una peculiar perspectiva que nos colocaba justo detrás del personaje al que manejábamos, había que sacar a relucir nuestra habilidad y reflejos para ir batiendo rivales y llegar nada menos que a Mike Tyson, que nos esperaba al final por si teníamos los #*#* de querer arrebatarle su cinturón de campeón.
Super Mario Bros.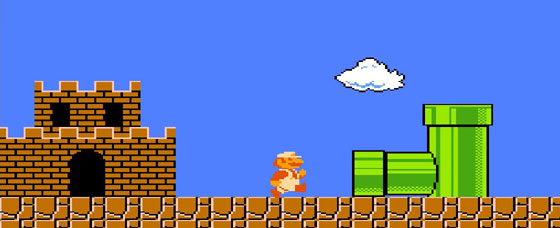 En 1985 vio la luz uno de los juegos más influyentes de la historia y el verdadero vende-consolas de la NES. El primer plataformas con scroll horizontal tuvo un éxito tal que lanzó para siempre al estrellato al que desde entonces se convirtió en el mayor emblema del sector.
Super Mario Bros. 2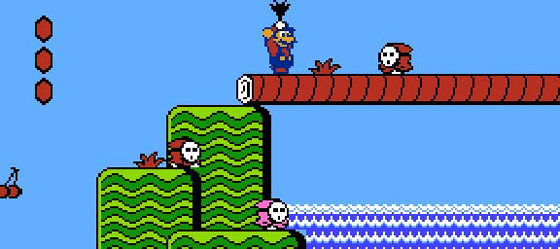 Considerado un poco la "oveja negra" de la saga, en buena medida porque no era un juego original, sino una versión de Yume Kōjō: Doki Doki Panic, otro juego de Nintendo cuyos personajes nada tenían que ver con Mario y compañía, y que fueron cambiados para asegurar el éxito en el mercado americano. Aún así, muchos habéis demostrado que el juego de 1988 tiene no pocos fans.
Super Mario Bros. 3

Super Mario Bros. supuso el inicio de una fórmula que tuvo mucho éxito en NES, y de la que Super Mario Bros. 3 fue su culminación, mejorando la experiencia en todos sus aspectos, en un juego más largo, más completo, más variado y con muchas más posibilidades. Todo ello con unos gráficos que eran de lo mejorcito que se había visto en 8 bits. Curiosamente apareció en Japón en 1988, el mismo año que Super Mario Bros. 2 lo hacía en Estados Unidos, mercado en el que salió por primera vez.
Teenage Mutant Ninja Turtles II: The Arcade Game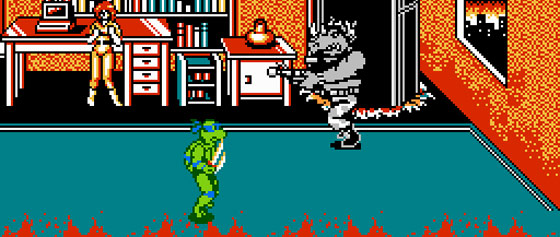 Otro beat'em up más que se ha logrado colar entre vuestros juegos favoritos de la NES. Protagonizado por las Tortugas Ninja, cuya serie arrasaba en televisión por aquel entonces, este juego de Konami lanzado en 1989 nos permitió liarnos a mamporros con estos carismáticos personajes, en una adaptación de la recreativa que incluyó dos nuevos niveles con sus respectivos jefes.
Y ahora… ¡a votar!
Ahora que conocéis los 20 candidatos, es hora de que escojáis a 10 de ellos y los ordenéis del primero al décimo, con lo que a la hora de recontar le asignaremos 10 puntos al primero, 9 al segundo, y así sucesivamente. Para mayor comodidad, a continuación dejo la lista de nombres para que podáis copiarlos todos y luego ordenar e ir borrando a vuestro gusto:
Batman
Battletoads
Castlevania
Castlevania III: Dracula's Curse
Contra / Probotector
Double Dragon II: The Revenge
Duck Tales
Final Fantasy
Kirby's Adventure
Legend of Zelda
Mega Man 2
Mega Man 3
Metroid
Ninja Gaiden
Ninja Gaiden 2
Punch Out!
Super Mario Bros.
Super Mario Bros. 2
Super Mario Bros. 3
Teenage Mutant Ninja Turtles II: The Arcade Game
¡Esperamos vuestros votos!