Finalistas de SNES: Es hora del 2º asalto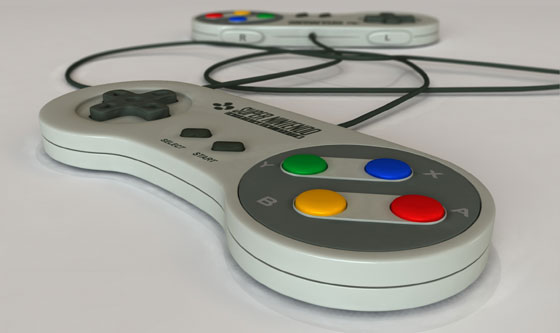 Después de un largo recuento de todas vuestras votaciones, que nos dejaron un total de nada menos que 170 juegos diferentes y más de 10.000 puntos en votos, hemos podido hacer una rigurosa selección de los 20 juegos más votados, de entre los cuales habrá que elegir ahora un nuevo Top 10 para que finalmente demos por completado el primer Top 10 de los lectores de Pixfans.
A continuación tenéis una pequeña semblanza de los 20 juegos clasificados, ordenados alfabéticamente, para que recordéis un poco sobre ellos (o para que os entren ganas de jugarlos si no los conocéis), y esperamos que nos brindéis una participación tan maravillosa como en anteriores votaciones, para que la lista sea lo más fiel posible a vuestros gustos.
Chrono Trigger
Squaresoft logró una extraordinaria reunión de talentos para que viera la luz en 1995 un RPG capaz de marcar un antes y un después en su género. Una historia épica vivida por unos personajes de enorme carisma en un mundo de gran belleza y complejidad. Una verdadera pena que en su día no llegara oficialmente a Europa.
Donkey Kong Country

En 1994 Rare sorprendió al mundo con un plataformas cuyo abanderado eran unos gráficos que dejaban en pañales a todo lo visto hasta aquel entonces. Y aunque si marcó una época fue por su apartado visual, también demostró ser un impecable exponente de su género en lo jugable, con unos saltos de lo más entretenido.
Donkey Kong Country 2: Diddy Kong's Quest

El retorno de la saga plataformera de Rare en 1995, tan solo un año después, no fue una simple vuelta de tuerca a una idea exitosa. Aunque la experiencia era similar, nuevos niveles, nueva protagonista, una banda sonora infinitamente mejor y otras novedades le convirtieron en un más que digno heredero, para muchos incluso en un peldaño más arriba que su legendario antecesor.
Final Fantasy VI

Antes de que la séptima parte diese un importante giro a la saga ya en PlayStation, la sexta culminó en 1994 la evolución del antiguo estilo que Squaresoft inició en la NES allá por 1987. Este RPG, apoyado sobre todo por una grandiosa trama, un profundo sistema de combate y una banda sonora maravillosa, nunca alcanzó tierras europeas, compartiendo con otros dos de los finalistas esta circunstancia (curiosamente todos de Squaresoft). Pero su reconocimiento en el resto del mundo lo haría un claro objeto de deseo en el Viejo Continente.
International Superstar Soccer Deluxe

Lanzado por Konami en 1995, el único juego deportivo que ha logrado meterse en la final fue la segunda parte de International Superstar Soccer, la obra con la que Konami se empezó a labrar un prestigio en los juegos de fútbol, que ha logrado mantener hasta la actualidad.
Killer Instinct

En 1995, un año después de su aparición en arcades, Rare lanzaba para Super Nintendo su espectacular Killer Instinct, un juego de lucha que logró hacerse un hueco entre los mitos del género gracias a su extraordinario poderío técnico, su complejo sistema de combos y las enormes diferencias entre los diferentes personajes.
The Legend of Zelda: A Link to the Past

La tercera entrega de la mítica saga aventurera de Nintendo desembarcó en 1992, en una verdadera maravilla que poseía un perfecto equilibrio entre combate, exploración y puzles. Una experiencia maravillosa por parte de un juego que desprendía carisma en cada uno de sus píxeles.
Mega Man X

En 1994 y de la mano de Capcom nos llegó Mega Man X, el desembarco en Super Nintendo del que por entonces era el más popular personaje de la compañía nipona, y que protagonizó un extraordinario juego de acción y plataformas que conservaba intacta la particular estructura que tan bien había funcionado en la saga desde sus orígenes, pero aportando un potencial técnico a la altura de los tiempos y un buen lote de jugosas novedades.
Secret of Mana

Inolvidable Action RPG de Squaresoft que vio la luz en Europa en 1994, un año después que en Japón y Norteamérica. Con una historia compleja y elaborada, un excepcional sistema de batalla y equipamiento, y su impagable modo para 3 jugadores simultáneos, es uno de los grandes mitos de su género. Personalmente le tengo un gran cariño por haber sido mi iniciación en el género.
Street Fighter II

Los juegos de lucha nunca volverían a ser lo mismo desde que Capcom creó la segunda parte de Street Fighter. El mayor referente de su género en toda la historia llegó en 1992 a Super Nintendo, máquina que fue capaz de soportar con gran fidelidad la conversión de una potente recreativa, demostrando el potencial de «El Cerebro de la bestia». Un juego de lucha capaz de enganchar en segundos, pero con una profundidad fuera de lo común que hacía difícil dominarlo.
Super Castlevania IV

Drácula volvió a resucitar en los 16 bits de Nintendo para que la familia Belmont volviera a hacer honor a su historia, y Simon se embarcó en una peligrosa lucha contra los ejércitos de las tinieblas reunidos por la reaparición del diabólico conde. Nos llegó en 1992, un año después de su salida en Japón, y pese a ser uno de los primeros juegos de Super Nintendo, Konami logró que fuese uno de los más grandes de la exitosa trayectoria de la consola. Su ambientación, música, control e intensidad sustentaron el éxito de este gran plataformas.
Super Mario All Stars

Coger los tres grandes plataformas de Mario en la NES, conservar su estratosférica diversión, actualizar sus gráficos para que lucieran estupendamente, añadirle los «niveles perdidos», e incluir el Super Mario World para no tener que andar cambiando el cartucho (la mitad de los que tuvimos una SNES ya lo teníamos de serie)… dio lugar a un completísimo pack de plataformas capaz de regalarnos horas y horas de diversión. Aunque no tenía nada realmente nuevo, este juego que nos trajo Nintendo en 1993 se convirtió en un imprescindible para los poseedores de su consola.
Super Mario Kart

Uno de los más divertidos juegos de carreras jamás creados, que fue capaz de abrir una nueva y exitosa vía en el género de la velocidad. Lanzado por Nintendo en 1992 y ofreciendo una lograda sensación de velocidad y profundidad gracias al famoso Modo 7, ofreció una de las más legendarias experiencias multijugador que dio de sí la consola de Nintendo.
Super Mario RPG

Mario se puso en las manos de Squaresoft para que lo pusieran en lo que ellos mejor sabían hacer: un RPG. El resultado acabó con los escepticismos, y el bigotudo fontanero se desenvolvió como pez en el agua con los cambates por turnos, los frecuentes diálogos y la compleja historia; aunque no quiso abandonar de todo sus saltos característicos, que siguieron ahí. Lanzado en 1996, es el juego más reciente de los presentes en este post, y ni siquiera su protagonista fue suficiente para que se le viera en las tiendas europeas.
Super Mario World

El debut de la flamante Super Nintendo no podía haber tenido un mejor acompañamiento que un nuevo mito de las plataformas protagonizado por el inefable Mario. Llegó a Japón en 1990 y a Europa en 1992, pero pese a su precocidad, muchos consideran que ningún juego en Super Nintendo lo logró superar, así como también que es el más grande exponente de toda la saga.
Super Mario World 2: Yoshi's Island

El simpático Yoshi (o mejor dicho, su incontable familia) se hizo en 1995 con el protagonismo de la secuela del primer juego de Super Nintendo, y Mario pasó a ser una mera molestia con la que había que cargar, pues ahora era un bebé de meses incapaz de hacer nada por sí mismo. Con unos preciosos gráficos que lucían como dibujados a mano, y la diversión inherente a casi cualquier Mario, el fontanero volvió a reinar en las plataformas, aunque fuese encima de un Yoshi y aún no fuese fontanero…
Super Metroid

La aventura, la acción y las plataformas encontraron un equilibrio perfecto en este legendario cartucho que Nintendo nos brindó en 1994, y que nos permitía convertirnos en una solitaria cazarrecompensas perdida en un planeta hostil, sintiéndonos parte de si épica odisea gracias a una ambientación sublime.
Super Probotector / Contra III: The Alien Wars

Un juego de acción pura y dura lanzado por Konami en 1992, muchos de los fans lo consideran el mejor juego de una saga muy prolífica y que enganchó con su frenético desarrollo a miles jugadores en recreativas y consolas.
Super Street Fighter II: The New Challengers

La última versión de Street Fighter II para Super Nintendo llegó de la mano de Capcom en 1994. Extendía el plantel de personajes hasta un total de 16, añadía nuevos modos y mejoraba el aspecto gráfico de todos los personajes y escenarios ya conocidos, conformando uno de los juegos de lucha más completos de su época.
Terranigma

Este fabuloso Action RPG lanzado por Enix en 1995 es un caso prácticamente único, por la particularidad de haber salido en Europa sin hacerlo nunca en Norteamérica. Y bien que lo agradecimos en el Viejo Continente, donde pudimos disfrutar en 1996 de su sugerente historia, su inolvidable música y una experiencia plagada de acción y diversión mientras ayudábamos al mundo a reescribir su historia.
Y ahora… ¡a votar!
Ya habéis visto los 20 juegos que lograron más puntos en vuestras votaciones (en el definitivo post estarán los resultados completos), ahora es el turno de que escojáis a 10 de ellos y los ordenéis del primero al décimo, con lo que daréis 10 puntos al primero, 9 al segundo, y así sucesivamente. Es probable que la lista para muchos sea muy similar a la anterior, pues estos son los juegos más puestos, pero al quedar menos donde elegir los resultados serán mas fiables… y si no está vuestro juego favorito, pues no os quejéis, que así es la democracia (buaaah, mi querido Secret of Mana 2… snifff)…
Y para que os sea más cómodo, ahí os dejo la lista de nombres para que podáis copiarlos todos y luego ordenar e ir borrando a vuestro gusto:
Chrono Trigger
Donkey Kong Country
Donkey Kong Country 2
Final Fantasy VI
ISS Deluxe
Killer Instinct
Zelda: A Link to the Past
Megaman X
Secret of Mana
Street Fighter II
Super Castlevania IV
Super Mario All Stars
Super Mario Kart
Super Mario RPG
Super Mario World
Super Mario World 2
Super Metroid
Super Probotector (Contra III)
Super Street Fighter II
Terranigma
¡La veda está abierta!