Finalistas de PlayStation y votación final

Por fin retomamos el proceso de creación del Top 10 Pixfans de los mejores juegos de PlayStation, del que ya habíamos hecho una votación previa, en la que salieron nada menos que ¡299 juegos diferentes! y se dieron más de 17.000 puntos en votos. Con ella, ha salido una lista de 22 juegos entre los que tenéis que hacer de nuevo un Top 10.
La razón de que sean 22 y no 20 es que, como en el post de la anterior votación explicamos, decidimos contar juntos los votos de sagas como FIFA o Pro Evolution, y si eran suficientes añadiríamos a la lista de elegidos al episodio más votado de la franquicia (por este método se colaron también Tony Hawk 2 e ISS Pro Evolution).
A continuación tenéis una pequeña semblanza de los juegos clasificados, ordenados alfabéticamente (no por número de votos), para que recordéis un poco sobre ellos (o para que os entren ganas de jugarlos si no los conocéis), y esperamos que nos brindéis una participación tan maravillosa como en anteriores votaciones, para que la lista sea lo más fiel posible a vuestros gustos.
Castlevania: Symphony of the Night

Un verdadero hito en una de las más famosas sagas de videojuegos. Una nueva perspectiva que iba mucho más allá de los lineales plataformas que siempre habían sido los Castlevania, poniéndonos ante un extenso mapeado que recorrer acompañando a Alucard, con infinidad de caminos, secretos y enemigos, para salvar por enésima vez al mundo del malvado Drácula. Un juego que marcó el mejor camino a seguir para una saga que todavía sigue esperando su salto estelar a las 3D.
Crash Bandicoot

Cuando Naughty Dog era un grupo de programación prácticamente desconocido, saltó súbitamente al estrellato de la mano de Crash Bandicoot, un plataformas tridimensional protagonizado por un marsupial mutado que destacó en la primera época de PlayStation por su espectacularidad visual, su jugabilidad sencilla y directa, y su sentido del humor. Crash se convirtió en uno de los estandartes de la consola de Sony, hasta el punto de que muchos lo consideraron la mascota de la consola, del modo que Mario y Sonic lo eran para la competencia.
Crash Bandicoot 3: Warped

Posiblemente el juego más laureado de todos los protagonizados por Crash sea la tercera parte, la última de plataformas que fue desarrollada por la propia Naughty Dog, y que fue capaz de ofrecer todavía más calidad y variedad en el estilo de juego que convirtió en grandes éxitos a sus predecesores. Todo el humor, la acción imparable o los continuos saltos de Crash volvieron a inundar la consola de Sony en 1998.
Crash Team Racing

Pero el último juego de Crash desarrollado por Naughty Dog antes de que el personaje quedase a la deriva explotado por otras compañías no fue un plataformas, sino un alocado juego de velocidad que aprovechaba la fórmula que tan famoso hizo Mario Kart. Pero además el juego se convirtió en uno de los mejores exponentes de este subgénero de la velocidad, haciendo que los usuarios de la consola de Sony no tuviesen nada que envidiar a la competencia. Uno de los juegos de carreras más divertidos de todos los tiempos.
Chrono Cross

El apoteósico Chrono Trigger de Super Nintendo tuvo una secuela en PlayStation que, aunque desgraciadamente no salió a la venta en Europa, se convirtió en uno de los RPG más especiales y recordados de la consola de Sony. Su impagable preciosismo gráfico, una de las mejores bandas sonoras de la historia, un sistema de combate más activo y profundo que el de los Final Fantasy, y una trama compleja, con mucho trasfondo y momentos excelsos. Un RPG inolvidable de la época dorada de Squaresoft.
Final Fantasy VII

Una de las sagas más famosas que existen en el mundo de los videojuegos llegó a ser tal cosa sobre todo por su séptimo episodio, el primero que no salía para una consola de Nintendo. PlayStation tuvo en Final Fantasy VII una de sus mejores bazas para reinar en su generación, y es que el juego de Squaresoft llevó al rol por turnos a una nueva dimensión, sobre todo en lo que a espectacularidad se refería, mostrando unos escenarios y unas secuencias como difícilmente se habían visto antes. Además, su historia y un épico reparto de personajes encabezado por Cloud y Sephiroth se harían un hueco especial en la memoria de muchos jugadores.
Final Fantasy VIII

Después del éxito sin precedentes de Final Fantasy VII, mucho se tenía que poner las pilas Squaresoft para poder crear un juego que no quedara eclipsado por la alargada sombra de su antecesor. Para muchos la octava parte quedó lejos de la séptima, pero fue capaz de mostrar un apartado técnico todavía mejor, de innovar con algunos conceptos y de introducir un nuevo elenco de personajes con mucha presencia y carisma.
Final Fantasy IX

Tratando de volver a los orígenes de la saga, Square volvió a contar contar con el mítico diseñador Yoshitaka Amano para retomar la estética fantástica medieval, al tiempo que en muchos otros aspectos se recuperaban elementos de los primeros Final Fantasy. Con una trama llena de magia y sentimiento, un aspecto visual plagado de detalles y un gran trabajo artístico, el tradicional sistema de juego por turnos que tanto le cundió a Square y muchos más ingredientes volvieron a encandilar a multitud de jugadores.
Gran Turismo 2

El género de la velocidad iba a ver cómo en PlayStation surgía uno de sus más grandes referentes, una saga que desde entonces se convertiría en la más famosa de coches «realistas» jamás creada, superándose en cada nuevo episodio con una mayor calidad técnica, más coches y más opciones. Esto fue lo que pasó de la primera a la segunda parte, siendo la secuela superior a su antecesor en prácticamente todo, y proporcionando horas y horas de la conducción más espectacular de su generación.
ISS Pro Evolution

Konami lograría arrebatarle a Electronic Arts el privilegio de tener la saga futbolística de más éxito, y buena parte de la culpa la tuvo el primer Pro Evolution para Play Station, que aportó a los anteriores ISS una experiencia más profunda y exigente. Pocos juegos revolucionaron tanto los simuladores futbolísticos como este monumento a la diversión.
MediEvil

El género de las aventuras en 3D tuvo en MediEvil uno de sus mejores exponentes para PlayStation. El pobre Sir Daniel Fortesque es un héroe un poco atípico, pues en lugar de un fornido guaperas no es otra cosa que un putrefacto esqueleto, resucitado por las malas artes del pérfido mago del mundo, pero que mantiene su «buena conciencia» y que se embarcará en la difícil misión de salvar el mundo. Una curiosa perspectiva de la Inglaterra del siglo XIV.
Metal Gear Solid

Posiblemente ningún juego de PlayStation ha tenido la influencia de la obra que lanzó al absoluto estrellato a Hideo Kojima, una experiencia diferente basada en un argumento con mucha fuerza y en el espionaje en lugar de la acción. Autodefinido como «Tactical Espionage Action» y bendecido con un doblaje que los españoles difícilmente olvidaremos, la primera aventura protagonizada por Solid Snake es sin duda uno de los grandes de la consola de Sony.
Resident Evil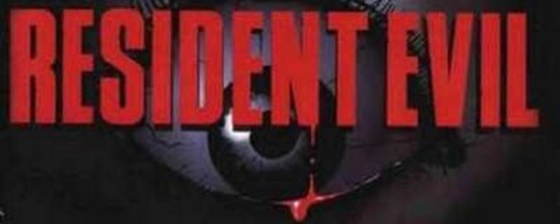 Las legendarias sagas de Capcom no vivieron en los 32 bits su mejor época, pero la compañía nipona se sacó de la manga una nueva en 1996 que se convertiría en un clásico instantáneo. Resident Evil llevó a los juegos de miedo a una nueva dimensión, gracias a un espectacular aspecto visual, grandes dosis de sangre y sustos, muchos zombies y una mansión aterradora.
Resident Evil 2

Si la primera parte ya era buena, con la segunda sus creadores rizaron el rizo, introduciendo numerosos elementos que resultaron en un juego mucho más profundo, completo, variado, largo y divertido. Escenarios mucho más realistas y amplios, una trama más trabajada y con numerosas sorpresas, nuevos personajes y todavía más dosis de acción y terror completaron un juego extraordinario.
Resident Evil 3

La tercera parte de la famosa serie de Capcom se subtitula Némesis, que corresponde al nombre de uno de los enemigos que aparecen… pero que realmente se hace merecedor de tal honor porque su terrorífica presencia marca todo el juego, convirtiéndolo en una desesperada huida de una criatura que parece invencible. Y todo ello aderezado de nuevo con puzles, sustos, sangre y zombis para un estupendo cierre a esta gran trilogía de PlayStation.
Silent Hill

El concepto del terror en los videojuegos ya no sería lo mismo después de Silent Hill, una aventura que nos invitaba a vivir una auténtica pesadilla. Un pueblo maldito en el que la niebla lo cubre todo, en el que cada edificio puede esconder un turbador misterio, en el que diabólicas criaturas campan a sus anchas y en el que solo nuestra fortaleza mental y psicológica nos permitirá superar las duras pruebas y encontrar a nuestra hija desaparecida. Y así, Konami reinventó el miedo…
Soul Blade

Está claro que Namco fue la compañía que mejor supo aprovechar el género de la lucha en PlayStation, y es que los dos únicos juegos del género que lograron clasificarse son suyos. Uno de ellos es el debut de lo que luego sería la saga Soul Calibur, que se estrenó en la consola de SOny en 1997 después de haber pasado por los salones recreativos. Presentaba unos gráficos en 3D de muy alto nivel y un elenco de personajes muy variado, que usaban armas blancas de lo más diverso. En Japón salió con el nombre de Soul Edge.
Soul Reaver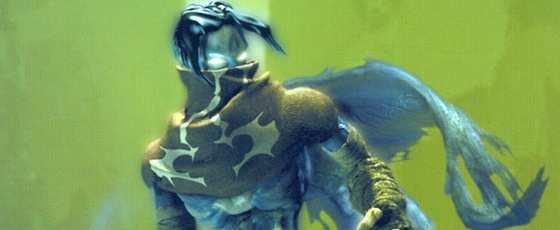 Eidos se hinchó en PlayStation a vender juegos de la saga Tomb Raider, pero el único juego de la distribuidora que logró hacerse un hueco en estas votaciones ha sido Soul Reaver, creado por Crystal Dinamics y lanzado en 1999. Nos narra la historia de Raziel, un vampiro leal a su señor Kain, pero al que éste arrancó las alas y lanzó al Lago de la Muerte, airado por su espectacular desarrollo. Raziel sobrevivió, aunque en un estado bastante lamentable, pero emprenderá un peligroso viaje para vengarse. Una aventura muy completa, con puzles, saltos, combates y una altísima calidad en todos sus apartados.
Tekken 3

A lo largo de sus tres episodios para PlayStation, la saga Tekken fue evolucionando y dotándose de mejoras hasta culminar con este Tekken 3, casi unánimemente laureado como el mejor de PlayStation con mucha diferencia. Un apartado gráfico de lujo, más de veinte personajes, nuevos e interesantes modos de juego y un control todavía más depurado y profundo convirtieron al juego de Namco en una de las mayores leyendas de la lucha.
Tony Hawk's Pro Skater 2

Otros tres juegos de la franquicia Tony Hawk se llevaros vuestros votos en la previa, pero ni siquiera entre los tres suman tantos puntos como los que concedísteis a la segunda parte. En su día fue todo un bombazo porque el trabajo de digitalización de los skaters y el suavizado de los polígonos dejó en pañales a la primera parte; además, el control era mucho más cómodo y fluido, y las posibilidades en cuanto a técnicas y movimientos aumentaron notablemente.
Vagrant Story
Hay muchos RPG en los que el 90% de las batallas se pueden vencer empleando únicamente un botón, pero hay pocos en los que cada batalla sea tan exigente como en Vagrant Story, uno de los juegos con el sistema de combate más profundo y complejo de la historia, con cientos de armas configurables hasta la saciedad, precisos ataques en cadena y montones de habilidades. Todo ello acompañado de una soberbia ambientación, de una trama épica y un apartado técnico auténticamente abrumador.
Xenogears

Son muchas las virtudes que convirtieron a Xenogears en un clásico: sistema de combate profundo y divertido, maravillosa banda sonora, hermosos escenarios tridimensionales… pero ninguno de ellos se puede comparar a su argumento, una de las historias más complejas, elaboradas, emotivas y cautivadoras que jamás haya tenido un videojuego. Una obra de arte única, que al igual que Chrono Cross, se quedó sin aparecer oficialmente en Europa.
Los que quedaron a las puertas
Arriba estás los juegos que se clasificaron para esta segunda ronda en función de vuestros votos, pero a modo de curiosidad, los que más cerca se quedaron de entrar fueron: Street Fighter Alpha 3, Crash Bandicoot 2, Tombi!, Abe's Odysee, Spyro the Dragon, Parsite Eve 2, Valkyrie Profile, Driver, Marvel vs Capcom, Tomb Raider, Suikoden II, Tomb Raider 2, Alundra y Mega Man X4.
Y ahora… ¡pasen y voten!
Después de conocidos todos los clasificados, ahora es el turno de que escojáis a 10 de ellos y los ordenéis del primero al décimo, con lo que daréis 10 puntos al primero, 9 al segundo, y así sucesivamente. ¡¡RECORDAD QUE EL ORDEN IMPORTA!! y si no conocéis suficientes juegos no es necesario llegar a 10, también serán tenidas en cuenta listas con menos.
Finalmente, para que os sea más cómodo, ahí os dejo la lista de nombres para que podáis copiarlos todos y luego ordenar e ir borrando a vuestro gusto:
Castlevania: SotN
Crash Bandicoot
Crash Bandicoot 3: Warped
Crash Team Racing
Chrono Cross
Final Fantasy VII
Final Fantasy VIII
Final Fantasy IX
Gran Turismo 2
ISS Pro Evolution
Medievil
Metal Gear Solid
Resident Evil
Resident Evil 2
Resident Evil 3: Némesis
Silent Hill
Soul Blade
Soul Reaver
Tekken 3
Tony Hawk's Pro Skater 2
Vagrant Story
Xenogears