Finalistas de Mega Drive y votación final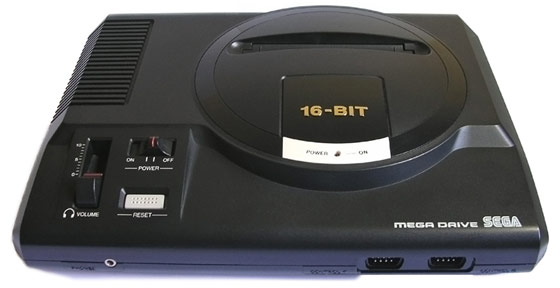 Recontadas todas las votaciones con las que colaborásteis, y en las que salieron nada menos que 202 juegos diferentes, ya tenemos la lista de los 20 que más votos recibieron, entre los cuales tendréis que elegir un nuevo Top 10 para que finalmente podamos completar la lista de los 10 mejores juegos de Mega Drive según los lectores de Pixfans.
A continuación os dejo un poco de información de cada uno de los clasificados, que están ordenados alfabéticamente para no influir en los votos. Seguro que os sirve para recordar algo sobre ellos, o al menos para conocerlos, y quizá os entren ganas de probarlos. Ojalá la participación sea tan positiva como en anteriores rondas, de modo que la lista refleje lo mejor posible vuestras opiniones.
Aladdin

Lanzado en 1993 por Virgin, este plataformas se recuerda como una de las mejores adaptaciones de una película a videojuego que se hizo en su época. Animadores de la propia Disney trabajaron bajo supervisión de gente de Virgin para conseguir un nivel de animaciones que resultó impresionante para su momento. La calidad de sus gráficos y sus notables virtudes jugables lo convirtieron en todo un grande de la 16 bits de SEGA.
Comix Zone

Desarrollado por la propia SEGA y puesto a la venta en 1995, se trata de uno de los juegos más originales de Mega Drive, pese a estar encuadrado en un género poco dado a la innovación como los beat'em ups. Su aspecto más destacado era la estética de cómic, con las fases divididas literalmente en viñetas a través de las cuales el protagonista se iba desplazando. Con su alto nivel de acción y su esquisito control encandiló a muchos jugadores de entonces.
Contra Hard Corps (Probotector)

Un trepidante juego de acción que Konami sacó al mercado en 1994. Pese a notables diferencias entre la versión japonesa y la que salió en Europa (Probotector), he considerado lógico contabilizarlas como un único juego. Disparos, saltos y más disparos son los componentes principales de este juego que no da un segundo de respiro y permite la participación simultánea de dos jugadores.
Dynamite Headdy

Treasure, una de las compañías que mejores alegrías le dio a Mega Drive, se sacó de la manga en 1994 un plataformas muy especial, protagonizado por un simpático personaje cuya más destacada característica era la posibilidad de lanzar su cabeza para acabar con los enemigos. Pero es que además podía conseguir hasta un total de 15 cabezas diferentes, cada una de las cuales le daba nuevas posibilidades para ayudarle a superar los complicados retos.
Earthworm Jim

Shiny Entertainment, la compañía del irregular Dave Perry, se lució de lo lindo en 1994 con un desternillante plataformas que rompió moldes. En él, una lombriz mutante de nombre Jim, se enfrentaba a algunos de los más absurdos, esperpénticos y delirantes retos que hubiesen aparecido en juego alguno. Sumado su sentido del humor a su calidad general, se le sigue recordando como todo un clásico.
Flashback

La difunta compañía Delphine Software presentó en 1992 un juego conocido como Flashback: The Quest for Identity, en el que se mezclaban elementos de los clásicos plataformas con otros más propios de una aventura gráfica. Pero además de por esta característica, el juego llamó mucho la atención por su aspecto visual, en el que destacaban unas animaciones increíblemente fluidas para su momento, así como unos escenarios considerablemente realistas.
Golden Axe

Una de las más míticas recreativas de SEGA, lanzada en 1989, tuvo solamente un año después una conversión excelente para Mega Drive, recordada por ser uno de los hack'n slash más divertidos y uno de los iniciadores de esta variante dentro de los beat'em ups. Tres personajes a elegir y la posibilidad de jugar con un amigo para enfrentarnos a incontables peligros en un mundo donde las espadas y la brujería mandan.
Gunstar Heroes

Otra joya de Treasure para la 16 bits de SEGA, en este caso un juego de acción sin pausa que vio la luz en 1993. Con una de las experiencias cooperativas más intensas de su época, un control tan sencillo como preciso y enemigos por centenares a los que masacrar disparando sin parar mientras esquivamos, Gunstar Heroes dejó un recuerdo imborrable en muchos usuarios de Mega Drive.
Ristar

Entre tanto juego de Sonic, el Sonic Team capitaneado por Yuji Naka fue capaz de conseguir un notable éxito con un título nuevo, aunque sin salirse del género plataformero con el que tanta fama habían alcanzado. 1995 fue el año en que la estrella Ristar se presentó a los jugadores, demostrando sus buenas dotes para correr y saltar, además de unos brazos que estiraba para agarrarse a casi cualquier cosa, siendo esta su habilidad más útil y la mejor forma de eliminar enemigos (chocando contra ellos una vez agarrados).
Rocket Knight Adventures

Konami presentó en 1993 un interesante plataformas que estaba protagonizado por un animal atípico, una zarigüeya. Pero como no podía ser de otro modo, no hablamos de una zarigüeya cualquiera, hablamos de Sparkster, que posee un gran talento a la hora de combatir y saltar, y que va equipado con una gran armadura, con unos reactores que le permiten volar y una espada en cuyo manejo es muy diestro y que emite ondas de energía. Con estas habilidades, y combinando la acción y las plataformas con algunos momentos dignos de un matamarcianos, Rocket Knight Adventures ha demostrado que son muchos los que lo siguen recordando.
Shining Force II

Cuando pocos conocíamos en Europa lo que era un RPG de tablero, SEGA nos brindó en 1994 uno de los mejores exponentes del género que haya salido en consola alguna. Lanzado un año antes en Japón, Shining Force II nos invitaba a asumir el mando de un amplio grupo de personajes con los que recorrer un vasto mundo y vivir una trabajada aventura, al tiempo que debíamos combatir en largas batallas con un alto componente estratégico. Su larga duración y sus enormes posibilidades acercaron a mucha gente a los juegos de rol.
Soleil

Conocido en América como Crusader of Centy y en Japón como Ragnacënty, se trata de un Action RPG de SEGA que vio la luz en 1994. Que un juego de ese género llegase a España por entonces era bastante novedad, pero que lo hiciera en castellano como fue el caso ya era un verdadero milagro. La odisea del joven que era capaz de hablar con los animales cautivó a los jugadores gracias a su enorme mundo, exquisita jugabilidad y las geniales habilidades que nos proporcionaban las diferentes criaturas que se unían a nosotros.
Sonic

El juego que lanzó al estrellato a la desde entonces mascota de SEGA. En 1991 el género de las plataformas recibiría uno de sus más legendarios exponentes, en un clásico instantáneo del catálogo de Mega Drive. La velocidad sin límites del carismático erizo, sus loopings y saltos imposibles se unieron a un apartado técnico asombroso para su momento, que dejó boquiabiertos a los afortunados poseedores de la 16 bits de SEGA. Difícilmente pudo haber comenzado mejor la andadura del gran Sonic.
Sonic 2

En 1992, solamente un año después del gran impacto de la primera parte, Sonic volvió con fuerza para protagonizar una aventura que elevaba todavía más las virtudes de la primera parte. La incorporación de su compañero Tails, y con él de un modo para dos jugadores, unida a la mayor duración, introducción de más niveles de bonus y un mejor apartado técnico completaron una secuela que hizo malo el dicho de «segundas partes nunca fueron buenas».
Sonic 3 & Knuckles

Tenía mis reticencias respecto a la posibilidad de considerar a estos dos juegos como uno solo, pero teniendo en cuenta que la mayoría los habéis votado en conjunto, así quedarán. Sonic 3, lanzado en 1994, supuso la culminación de la excelente trilogía de la que la mascota de SEGA disfrutó en Mega Drive. Por fin permitía guardar la partida, incluía niveles específicos para poder jugar con un amigo, y sacaba un rendimiento técnico todavía mayor que sus antecesores. Además, con la salida de Sonic & Knuckles unos meses después, se podía acoplar ambos cartuchos para sacarle el máximo rendimiento y poder, entre otras cosas, disfrutar del debutante Knuckles.
Story of Thor

En 1995 SEGA regaló a su Mega Drive otro estupendo Action RPG, que además también tuvo su correspondiente traducción en castellano. En él tomábamos el control de Ali, un joven príncipe aventurero que, tras haber encontrado un brazalete de oro mágico, se convertía en el adalid del bien en la lucha contra el mal, encarnado en su némesis, el portador del brazalete de plata y principal rival a batir. Montones de escenarios por recorrer, enemigos que derrotar y puzles con los que devanarnos los sesos para una aventura épica.
Streets of Rage

El iniciador de la que posiblemente sea la saga de Beat'em ups más famosa de la historia. El juego salió a la venta en 1991, y la de Mega Drive no se trataba de una conversión de recreativa, sino que fue la primera versión, que luego se adaptó a los arcades. En él, escogíamos entre tres personajes (Axel, Adam y Blaze) con quién queríamos repartir patadas y puñetazos a diestro y siniestro en variados entornos callejeros. La genial música de Yuzo Koshiro o la adictiva opción de dos jugadores son algunos de sus aspectos más recordados.
Streets of Rage II

En 1993 recibimos de SEGA la secuela de su afamado beat'em up, que trató de mejorar la exitosa primera parte. Para ello, se pulieron notablemente los gráficos, Yuzo Koshiro volvió a dar una lección musical, se añadieron dos personajes y se introdujeron también más posibilidades jugables, con muchas más técnicas y ataques especiales personalizados. El equilibrio en sus principales aspectos hizo que se convirtiera en un mito como su predecesor.
Super Street Fighter II

Parecía difícil que Mega Drive pudiese soportar la conversión de una recretaiva que estaba por encima de las posibilidades de la consola, pero Capcom cargó en un cartucho de 40 megas (una cifra impresionante para la época) una impresionante versión, que conservó toda la esencia del juego, convirtiéndose en una elección difícil de eludir para los fans de la lucha poseedores de la 16 bits de SEGA.
Thunder Force IV

De los numerosos matamarcianos que pasaron por Mega Drive, ninguno es tan recordado como Thunder Force IV, que la compañía Technosoft desarrolló en 1992. Para salvar a la Federación Galáctica debíamos ponernos a las mandos de Rynex, una poderosa nave que es la última esperanza para derrotar a los malvados Vios. Disparar si parar mientras esquivamos horadas de enemigos es la única opción posible.
Y después de esto… es turno de votar!
Las reglas son simples: de los 20 juegos clasificados, debéis hacer una lista con 10 de ellos, ordenados de forma que al primero se le darán 10 puntos, 9 al segundo y así sucesivamente. Si no queréis poner 10, la lista contará igual, pero los puntos para el primero serán tantos como juegos hayáis incluido.
Finalmente, y para que os sea más cómodo, ahí os dejo la lista de nombres para que podáis copiarlos todos y luego ordenar e ir borrando a vuestro gusto:
Aladdin
Comix Zone
Contra Hard Corps
Dynamite Headdy
Earthworm Jim
Flashback
Golden Axe
Gunstar Heroes
Ristar
Rocket Knight Adventures
Shining Force II
Soleil
Sonic
Sonic 2
Sonic 3 & Knuckles
Story of Thor
Streets of Rage
Streets of Rage II
Super Street Fighter II
Thunder Force IV